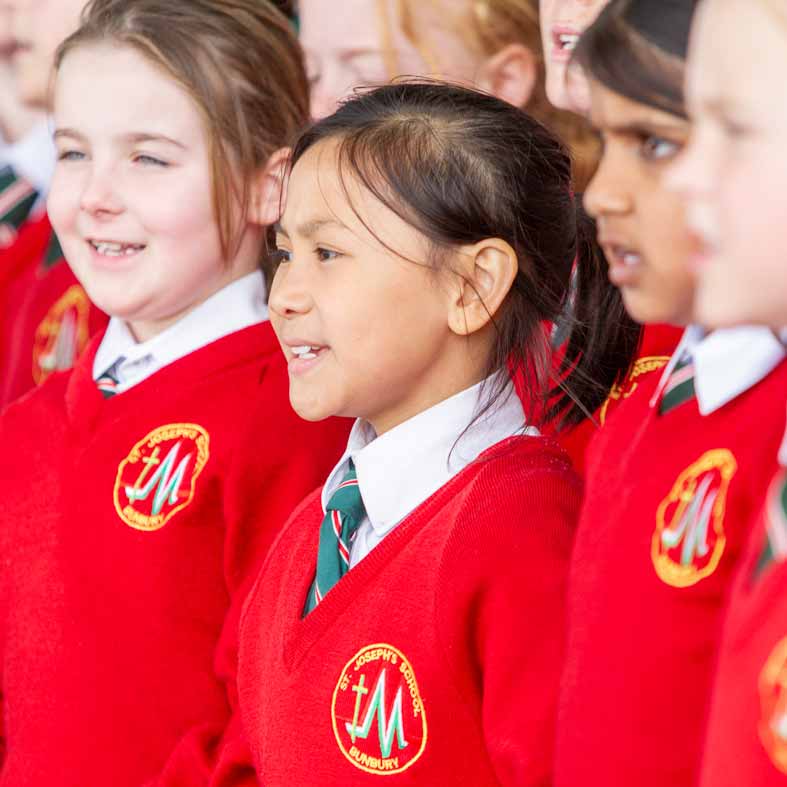 SPIRIT OF THE ARTS FESTIVAL CONCERT
Monday, 13 September 2021
RAC Arena, 700 Wellington Street, Perth
5.30pm to 8.30pm
The showpiece of Catholic Arts 2021 is the Spirit of the Arts Concert on Monday, 13 September 2021. This new event will star over 1,500 students from Catholic schools and Colleges across the state, showcasing some of WA's most inspiring rising stars in a three-hour celebration of choir, orchestras, bands, dancers and soloists. A compilation of performances that have received Outstanding Award recommendations and Shield nominations from the Performing Arts Festival will be featured.
This will be a truly inclusive and uplifting show.
CARNEVALE LUNCHTIME CONCERTS
Tuesday, 14 September to Thursday, 16 September 2021
Yagan Square, Perth
Forrest Place, Perth
12.00pm to 2.00pm
Over 3 days, students from across the State will showcase the exceptional gifts and talents of our creative Catholic education community with lunchtime concerts in Yagan Square and Forrest Place.
CARNEVALE
Friday, 17 September 2021
Forrest Place, Perth
12.00pm to 6.00pm
The high profile, community-focus Carnevale in Forrest Place is a marketplace style event showcasing performance, visual arts, a Spring fashion parade and stalls including hospitality, jewellery, homewares, craft and gifts to mention a few. This colourful, high impact event is set to be a feast for the mind, body and soul.